Barbados Villa Rentals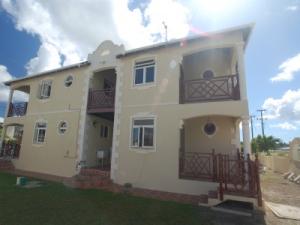 Dear Friend,
Stop for a second and imagine lovely Barbados villa rentals surrounded by the hustle and bustle of tourist nightclubs and the vibrant nightlife literally outside your bedroom window.
Sounds good?
Well this villa is NOT what you're looking for :-)
If you're like me, when you go on vacation you actually want to Relax! Sure I like to party as much as the next guy, but when I travel I seek out authentic experiences as much as I can.
That's probably why I keep an eye out for charming villas in Barbados that are a little off the beaten-path.
Well, Coral Crescent Villas fit the bill perfectly!
It's located in a nice residential area in St. Michaels (The same parish/county as Bridgetown), so you're not far from the action.
The Best thing: You can retreat to your home in the evenings and not be stuck in the usual tourist traps.
So how did I discover this perfect little spot? I mentioned to a friend how expensive Barbados Villa Rentals were and how I receive emails almost daily asking...

"Do you know of any lovely but inexpensive
Barbados villa Rentals
?"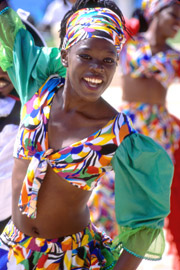 Thought this was a cool pic!

One thing led to another and I was introduced to Barbara Hobson. Barbara rents out this charming little villa between trips to her home in the UK.
One look and I absolutely fell in love with the place.
Before we enter the villa, you may be wondering about cost. Barbara told me that it was "very reasonable". I wondered how reasonable a lovely villa in Haggats Hall could really be. I used to live in the area and know that they're some very pricey homes there.
Before I tell you the price, let's take a look:
This is the view as you enter....
Foyer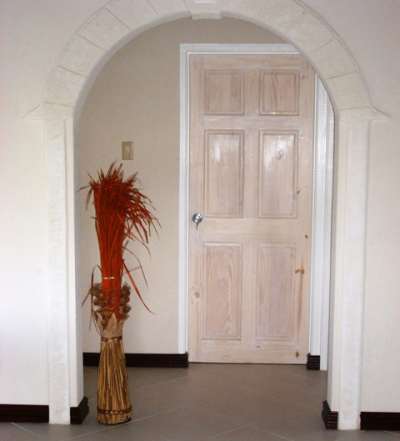 Bright, Charming Living Room. Large windows and High Ceilings.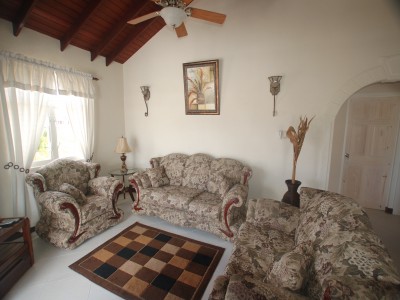 .
Charming Breakfast Nook next to the kitchen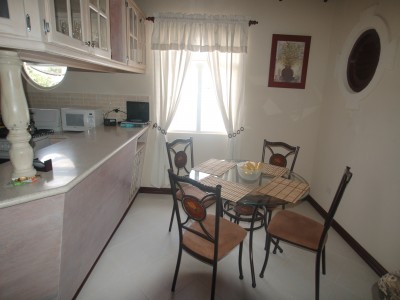 The kitchen is stocked with all the good stuff. Microwave,
coffee maker, Toaster and blender (Mixed drinks anyone?)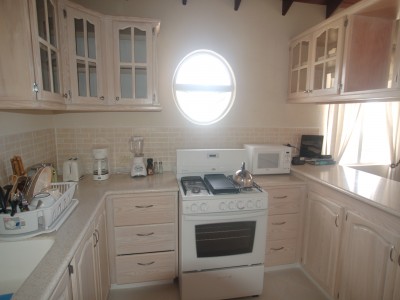 On to the bedroom.......
Charming cottage-like bed-absolutely lovely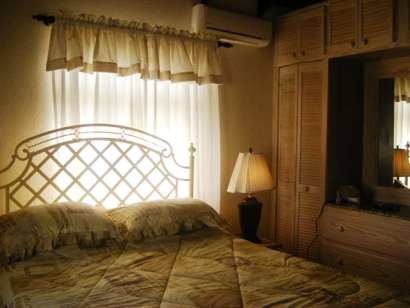 So the price? When Barbara told me that the rate was "very reasonable" she was serious.
It's $125 per night and that's for
two
people!
The only downside is the fact that there's only one bedroom, so wouldn't be a good fit for a group.
Otherwise, if you're a couple on a budget (or just need a break from the usual cookie-cutter Barbados vacation rental), you won't find a more
charming
location at a better deal on the island!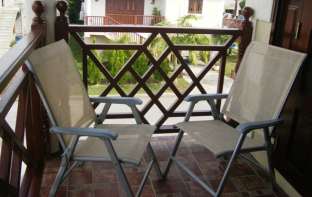 Barbara Hobson runs a charming place to stay in Barbados.
She's an energetic and friendly lady and a welcomed break from the large impersonal hotel chains.
If you have any questions before you get there, she will share her tips.
Villa Rental Details
Complimentary: Free fishing rods, Reels, and coolers ('Cause Barbara is cool like that!)

Price includes: Housekeeper, Linens, Kitchen utensils and equipment, and its fully air-conditioned: You'll thank me later :-)
Wow Factor: Many of the renters are repeat visitors or find out about the location through referrals from folks who've stayed at Coral Drive. There is no surer sign of a quality rental experience. She's really a delightful lady and will take great care of you and your family.
To contact Barbara directly, just fill out the form below

(I try to avoid listing emails on the site-makes it too easy for spammers)




---