Barbados Cheap Ticket

5 Simple Steps to a Budget flight to Barbados






What's the #1 tip for getting a Barbados cheap ticket?
Book through Travelocity of course! Definitely the way to go. But wait, Orbitz swears you won't find cheaper anywhere! And what about priceline? Or booking directly through the airlines?
With so many sites to choose from, finding a great flight deal can be like finding a

needle in a haystack

! And when you do find that needle, you can't help but wonder if there is a shinier one out there!
5 easy steps to bring sanity to your search for a Barbados Cheap ticket:
1) Know the difference between comparison sites and brokers. Opodo, Travelocity, and lastminute.com are all brokers – the online equivalent of a travel agent. Start with these for your budget flight to Barbados.
2) Comparison sites on the other hand, allow you to widen your search and compare prices from across the web. Next, check out: www.skyscanner.net and look for more cheap tickets to Barbados.
3) Then, take a look at the airline websites that the sites above found. See if the airline will give a better price directly. Sometimes they have the cheapest flights to Barbados.
4) Try to be flexible with your dates if at all possible, book at least 30 days ahead, and travel mid-week if you can.
5) You may want to consider a Charter flight to Barbados

(must read before you do)

. Package tour operators arrange these but occasionally have spare seats left and you may get great flight-only deals.
You really can't get away from spending time searching if you really want to find cheap tickets.



Luckily, Barbados is well worth it!




If you live in the U.S, Europe, Canada, you will find plenty of daily flights to the island. From the UK you should have luck finding cheap flights from London to Barbados.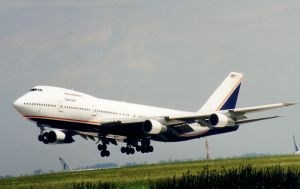 Flying to Barbados is as close to worry free as travel gets these days.

Unlike airports at many Caribbean islands, Grantley Adams airport, Barbados handles aircraft as large as Boeing 747s. (Click to see the recent updates to the airport)
So you won't be stuck having to transfer to tiny uncomfortable planes like at other Caribbean airports.
Let me know what luck you've had finding a Barbados Cheap ticket. Just add your departure city and the airport code for Barbados: BGI and you're good to go.

Bring on the haystacks!




---
What's on your mind? Feel free to
drop me a line.