Where is Barbados?
Our surprise vacation trip.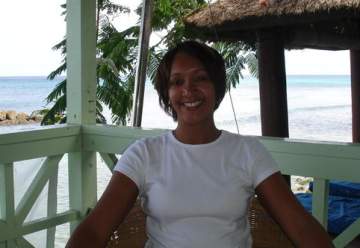 "So where IS Barbados? I still can't believe we're going!"
Editor's note:




Anita (pictured above) planned a surprise vacation to Barbados for her brother and his wife. What unfolds is a magical photo and video journal of their trip. Anita's journal is so detailed, it's split over several pages. See if you can pick up the little tips and secrets sprinkled throughout. Enjoy!
---
Twenty-four hours and counting!
We invited my brother David and his wife Arlette along for an adventure in Barbados. It's a total
surprise
for them. They'll be celebrating their 25th wedding anniversary, so this will be a great opportunity for them to get away and relax.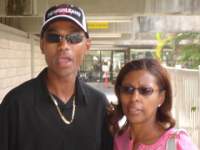 David and Arlette

The plan has been in the works for months now. Time to finally put it in action!
Leading up to our departure, we sent David and Arlette three anonymous letters with a few
tidbits
for the trip.
A few days before the trip, we kicked the plan into high gear and sent the final letter with e-tickets.
We've been anticipating this trip for some time and really enjoyed all the planning...we saw some lovely
pictures of Barbados
online and just can't wait to get there.
So what do David and Arlette know so far? What time to be at the airport, how long they'll be going, and to pack for a warm climate. That's about it!
When they reach the airport, they will still have no idea of exactly where they're headed! What will they say when they find out?
Maybe, "Where is Barbados?" :-)
Heading to Barbados
We jumped out of bed early the next day and headed straight to the Atlanta airport. The plan was to arrive at our gate an hour before David and Arlette's flight from New Orleans. The excitement built as we waited for them to arrive and we made sure we couldn't be seen as they made their way to the gate.
Video I made before they spotted us
Ready for lazy days on the beach and great eating? Who isn't? Stay tuned for details as this secret trip unfolds...
---
So where is Barbados?
It's the most easterly island in the Caribbean and is nestled in the southern corner of the Caribbean island chain. It's about twice the size of Washington D.C, and is literally just a dot if you try to find it on a world map (21 miles long).
---
Table of Contents:
Page 1-Planning our secret trip to Barbados (You are Here)
Page 2-
We arrive in Barbados and Tour our Villa
Click to return to the top of this
Where is Barbados
page
Click to return Home to
Barbados Travel Secrets