Rental Cars
Barbados driving made easy





Can you imagine the excitement of exploring the island in local rental cars? Barbados offers several ways to get off the beaten path, but let's talk about what it's REALLY like to drive there.

First, how crazy is the driving?

Compared to driving in Italy, France or Spain, Barbados roads are easy! To see some real hair-raising experiences, try driving in Naples! It's insane!

Of course there are other ways to get away from the touristy spots and really see Barbados, but I've always liked the freedom of having a car when I travel.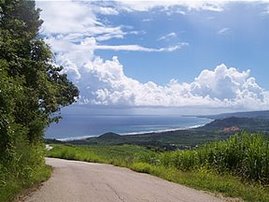 The benefits of rental cars? Barbados boasts miles and miles
of scenic coastal roads.

Now just imagine the look on your co-workers' faces when you return home with pictures like this one!

Okay, so here are a few things to keep in mind: Avoid driving in Bridgetown if you can. Locals avoid it, and with good reason. You'll thank me later.
Watch out for pedestrian-crossings near roundabouts. Sometimes they are not clearly painted and Bajans use them all the time.
Matter of fact, watch out for roundabouts all together, especially if you're not used to them. They can be a little difficult to navigate.


Barbados Roundabout Graphic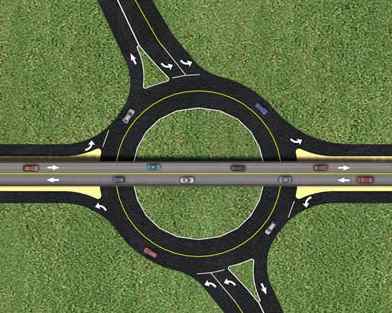 You probably already know that we drive on the left. It takes a little getting used to if you usually drive on the right, but it's easy enough.
Plus you'll be reminded when you try to activate the turn signal and end up cleaning your windshield :-)
And my #1 tip for driving in Barbados: if you can, take a taxi from the airport to where you're staying.

You can have your rental car delivered to your hotel or villa for free. The last thing you want after a 5-hour flight is to spend another hour trying to find your villa using a tiny road map. Start your trip off right!
Bottom line: Enjoy the benefits of local rental cars. Barbados is too beautiful
to miss and renting a car is one of the best ways to see the island. Don't let yourself be put off from getting out and about!





Let's continue this conversation, you've got my attention.


Top of Rental Cars Barbados
Home to Barbados Travel Secrets