Beach Apartments Barbados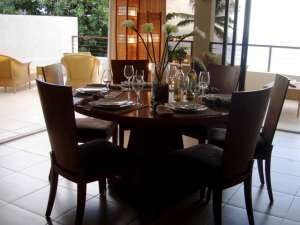 So, if you've been on this site before, you've probably heard me rave about Barbara Hobson and her collection of Beach apartments.
Barbados is unique in the Caribbean with its wide variety of places to stay when you visit. Yeah, yeah, you've heard that a trillion times by now.
But picture this:
You're at the end of your 7 hour flight to Barbados (not including lay-overs) and you reach your villa or Barbados rental apartment only to discover that the manager double-booked by mistake and you have no where to stay.
Sounds crazy right? Well it happened to good friend of mine who ended up crashing on my couch for 3 days because of the mix-up. While I can't offer my couch to every one in this predicament (my place is only so big), I can offer this little tidbit:
Go with a rental agent that is dependable when you're searching for those perfect
beach apartments
Barbados
has to offer. For a while Barbara Hobson was one of my best kept travel secrets, but I figure I can trust you to keep everything on the hush hush : -)
Well here's a look at her Beach apartments in Barbados. They're all in St. Lawrence Gap (my favorite nightlife strip on the island) and a quick hop from the airport.
Let's take a look together:
St. Lawrence Beach Apartments Barbados
Sunny Delight (Apt #3)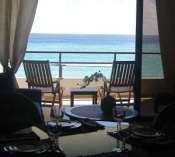 Sleeps 4 with expansive sea views from both bedrooms and a private terrace. European appliances.
Click to read more about these apartments in Barbados.

Sunset surprise (Apt. #6)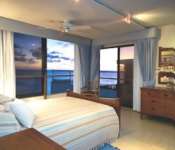 Queen beds in both bedrooms and full terrace and pool. Includes complimentary use of BBQ grill.
Click to read more about these Barbados apartment rentals.

Sun shower (Apt.#11)



Master bedroom with 270 degree view of the sea. Spacious living room.
Read more about these Barbados apartments for rent.

King's Castle (Apt #1)


Wireless internet and sea views from both bedrooms. Beautiful private terrace with lovely sunset views.
Click to read more about this Barbados condo.

Special moments (Apt #10)



Two bedroom with Al fresco dining. 2nd bedroom with a pair of charming twin beds. Lovely sea views from both bedrooms. Read more here.
Click to read more about this Barbados condo rental.



La Rosetta (Apt # 2)




Large 2 level apartment, wireless internet, with lovely sea views and private terrace. Read more here.
Check out these Barbados holiday apartments.

Soothing waves (Apt # 12)




Wrap around balcony with Jacuzzi hot tub, with wonderful sea view.
Take a look at these Barbados rental apartments.

Hope you enjoyed this listing of beach apartments Barbados has to offer. We will be listing more Barbados holiday apartments in the months to come, so stay tuned.
Let me know what you think.

Click to return to the top of this



beach apartments Barbados page
Home to Barbados Travel Secrets


---