Barbados Scenery
Gun Hill Signal Station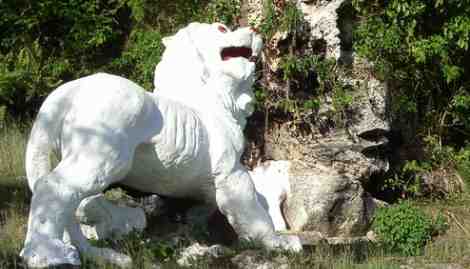 Barbados scenery includes rolling hills, expansive views, and sometimes slightly weird attractions that folks love.
One such example of the latter is the Lion at Gun Hill Signal Station.
The Lion sits on a hillside nonchalantly surveying his territory with his paw on a red ball. He was fashioned from a single piece of limestone in the mid 1800's from an officer who lived at the nearby signal station.
This guy had plenty of time on his hands!
Most bajans take the trip to take pictures with the lion and in some interesting way it has become a pilgrimage of sorts.
Folks love nothing more than striking exotic poses on the lion so they can create picture perfect moments that they can pass on to their family and friends. I can't count how many pictures I've seen of friends doing corny poses next to the lion at Gun Hill.
Granted some of the photos came out with thumbs across them but those were easily cropped out.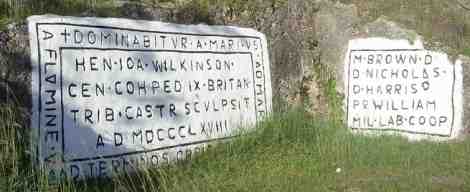 I was unable to find out what the inscription on the accompanying plaque says, but I'm sure someone
will email me
and let me know so I can update this page.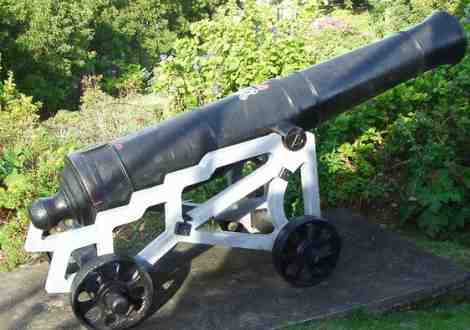 The signal station next to Lion maintains one of the Western Hemisphere's best collection of small 1800' munitions.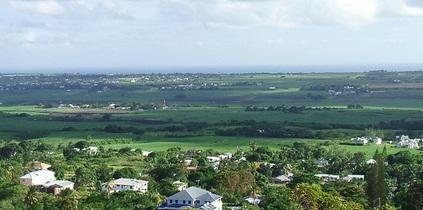 The views from the nearby signal station are breathtaking. The regiment chose the location because of the panoramic view of the
Barbados island
. The station was used to warn of ships approaching the island or of slave revolts that were common during the era. Now, it's the perfect location to take in
Barbados scenery.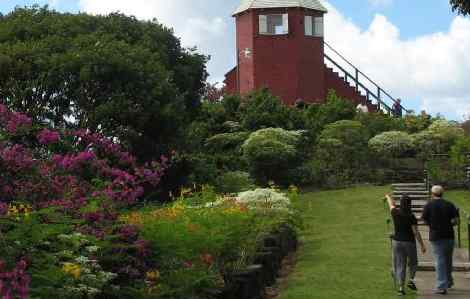 Lately, both local and tourist couples have taken advantage of the beautiful Barbados scenery at Gun Hill to get married. The lion at Gun Hill and the signal station are a short hop from Bridgetown in the parish of St. George. If you're nearby you should stop by and check it out. Let me know how it went.
Return to the top of this
Barbados Scenery
Page
Home to
Barbados Travel
Secrets