Barbados Apartment Rentals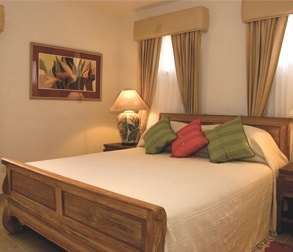 Barbados apartment rentals can be one of the best bargains in the Caribbean.
Unfortunately, not too many people know about them. Fewer still know how to go about finding the best rentals, in the best spots,and at the best prices.
I started this site to feature some of the best locations on the island that you won't see in the glossy brochures or in the all-inclusive package deals.
I don't want to get off-track too much, but I do enjoy show-casting locations such as these idyllic Barbados apartment rentals because they will let you experience Barbados the way it was meant to be.
Quick story:
A friend from the Netherlands, Mr. Ted Davids, contacted me through this site and asked about finding somewhere fun to stay with his wife and two daughters. He was a bit wary about driving in Barbados so he wanted to be near the nightlife and as close to the beach as possible.
Mr. Davids wasn't planning to go to Barbados for another few months, so that gave me plenty of time to locate a spot for him. Funny thing, I knew right away where I would look. St. Lawrence Gap.
It's a one-mile stretch in Barbados that has nightclubs/restaurants on one side of the street, and beach apartments on the other side. I put in a call to my favorite agent Barbara Hobson and she thought that this apartment would be the perfect fit.
"Ted. I have the perfect spot for you!" Take a look. Here are the pics that I sent to him:
Barbados Holiday Apartments-Sunset Surprise (Apt # 6)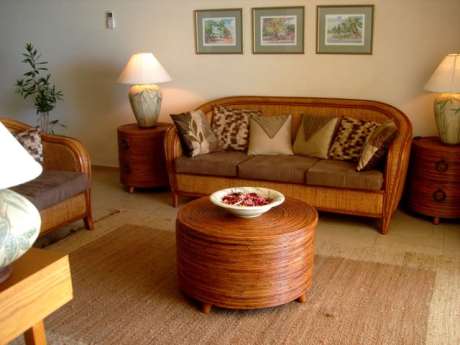 Barbados Apartment Rentals-Living Room

View to the beach from private terrace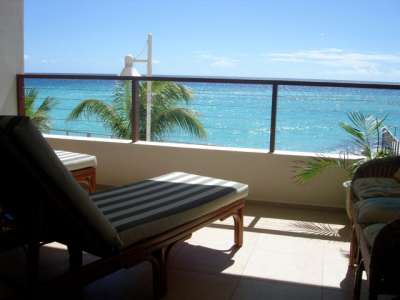 St Lawrence Beach Apartments - 270 degrees view to the sea




Let me show you the views to the ocean from the jetty





This is the view to the beach


Complimentary: Wireless internet, DVD player, Gas BBQ, free fishing rods and reels, BOSE Ipod docking station

Price includes: Housekeeper, Linens, Kitchen utensils and equipment, and its fully air-conditioned: You'll thank me later :-)
Wow Factor: LCD TVs in both bedrooms, Sea views from both bedrooms, and full kitchen with European appliances.
Contact Barbara directly for the price but it's between $200 and $300 per night based on the season.
To contact Barbara directly, just fill out the form below

(I try to avoid listing emails on the site-makes it too easy for spammers)


Return to the top of this Barbados Apartment Rentals page
Return to the main Beach apartments Barbados page
Home to Barbados Travel Secrets



---