Barbados Holiday Apartments
So which of the Barbados holiday apartments will be perfect for you?
Perched close to one of my favorite locations in Barbados, you will find the newest set of apartments on the Barbados strip.
Let's take a quick walk through Apartment # 2. With custom built furniture, exotic artwork, and wireless internet, DVD players...the list of amenities and extras will have you super excited!
You're not going to rent this Barbados holiday apartments based on DVD players and internet however.
So let's take a look at how they look and feel on the inside...

The Master Bedroom- Plush comfy bed and luxury linens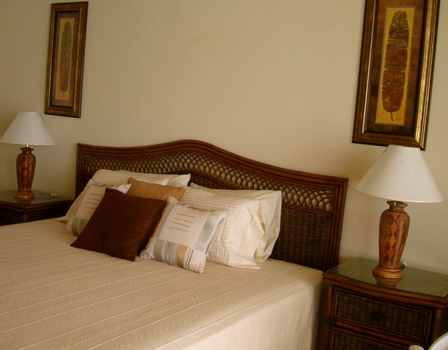 I really like the decor in this room

Then on the living room. The rooms were all well designed with a nice rustic feel in the living room. I like to call this look "Caribbean meets Asia!"
Maybe you can come up with a better way to describe this, but take a look. Isn't it simply lovely?
Living Room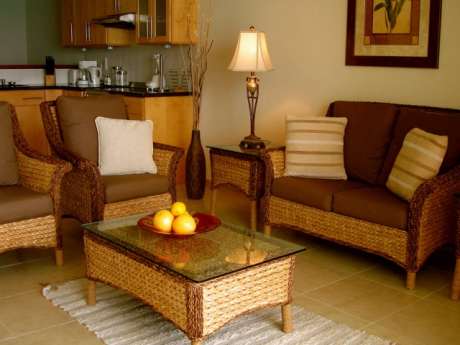 Barbados holiday apartments

This apartment is perfect for a family with children. Here is the second bedroom with cute twin beds.
Second Bedroom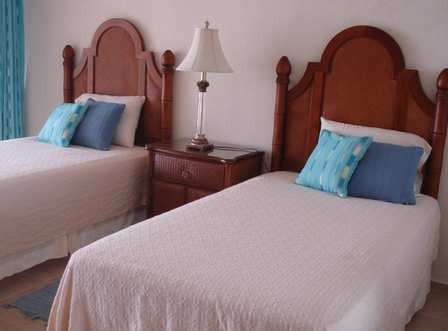 Perfect for the little ones.


The furnishing were put together by the apartment owners. You'll find Eastern themed pictures, appliances from Europe, African designed vases, and of course, that unforgettable Caribbean touch.
Here's the private terrace

Check out the view!

View out to the deck and pool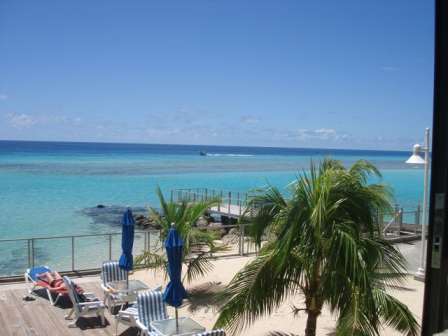 Lovely blue skies

Walking around this holiday apartment in Barbados in your robe while sipping on some wine will make you wonder if you're really a celebrity :-)
Barbara Hobson runs a charming place to stay in Barbados.
She's an energetic and friendly lady and a welcomed break from the large impersonal hotel chains.
If you have any questions before you get there, she will share her tips.
Villa Rental Details
Apartment # 2 is a lovely two-level apartment with sea views from both bedrooms and its own private terrace. It really doesn't get much better than this.


Complimentary: Free fishing rods, Reels, and coolers, wireless internet, DVD players.


Price includes: Housekeeper, Linens, Kitchen utensils and equipment, and its fully air-conditioned.

Wow Factor: Many of the renters are repeat visitors or find out about the location through referrals from folks who've stayed at Coral Drive. There is no surer sign of a quality rental experience. She's really a delightful lady and will take great care of you and your family.

Price: $200 per night slow season and $300 per night during the high season. Simply one of the best Barbados holiday apartments you will find for the money.
To contact Barbara directly, just fill out the form below

(I try to avoid listing emails on the site-makes it too easy for spammers)



Return to the top of this Barbados Holiday Apartments Page
Return to the main Beach Apartments Barbados page
Return home to Barbados Travel Secrets




---