Barbados Travel Reviews
Our secret trip to Paradise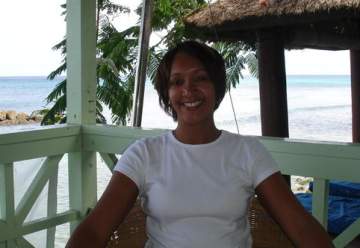 Barbados Travel Reviews of a lovely surprise vacation.

Editor's note:




Anita (pictured above) planned a surprise vacation to Barbados for her brother and his wife to celebrate their 25th anniversary. What unfolds is a magical photo and

video

journal of their trip. Anita's journal is so detailed, it's split into 7 pages.
---
Page 2:
Last call for our flight to Barbados!
As we walked down the aisle to our seats David and Arlette spotted us and broke out in laughter.
During the 4 ½ hour flight, we exchanged stories on everything that went into planning the trip. True to plan, David and Arlette only found out that they were heading to Barbados when they reached the airport in Atlanta.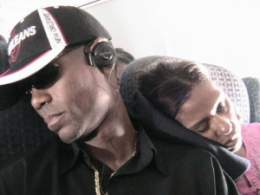 Taking a nap on the Plane

Even the skycap in New Orleans helped play along. As David checked the luggage, the skycap asked, "What is your final destination?" David replied, "To be honest, we have no idea".
The skycap smiled broadly, and said, "I wish I were going where you're going!"
When we arrived at
Grantley Adams airport, Barbados
we did the usual customs routine, grabbed our luggage and met our driver.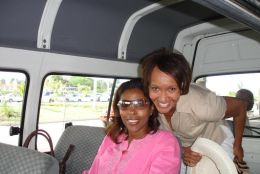 Van Ride to the Villa

The 45-minute ride to our villa – The Little Good Harbor was pleasant as we drove along the west coast of the island. We researched this villa online and found some great Barbados travel reviews.
Barbados Travel-Vacation Rentals
We had a pleasant surprise when we got to our villa: Graham, our host, greeted us and ushered us to our second-floor, ocean-front room. What a place!
While we enjoyed our welcome drinks, Graham shared some local stories and great Barbados travel info. We laughed and thanked him for his hospitality.
Graham gave us a quick tour of the cozy 2-bedroom suite, complete with a full kitchen, living area, and balcony overlooking the ocean. Come along.

This is the Front Door to the villa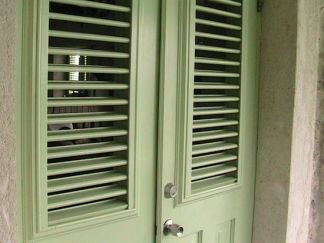 Our cosy little living room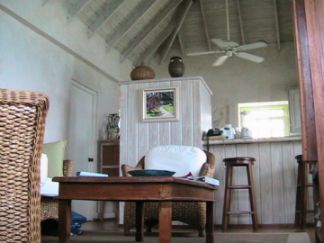 The kitchen was stocked with a microwave,
coffee maker, and other good stuff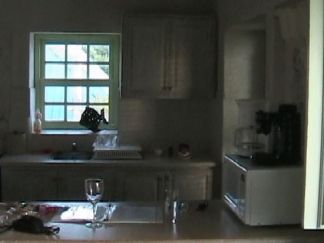 The canopy bed is absolutely lovely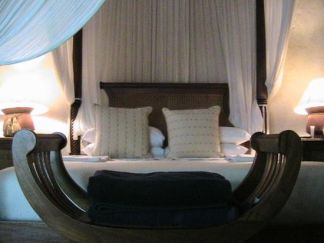 Now for the balcony and our amazing view of the beach.
Click to play the video

We met some random guys who were more than happy to be our Barbados travel guides for the day. Ready for more details and Barbados travel reviews? Stay tuned...our first full day on the island starts with bang!
---
Table of Contents:
Page 1-
Planning our secret trip to Barbados
Page 2- Tour of the Villa- You are here.
Click to return to the top of this
Barbados Travel Reviews
page.
Click to return home to
Barbados Travel Secrets