Charter Flight to Barbados
The Good, the bad, and the ugly
Should you take a Charter flight to Barbados? Taking a charter flight is a lot like flying Standby. You can often get a cheaper flight but it may not be worth the savings.



The Good

:

For many travelers, Charters are uneventful and pleasant. They can be a great way to save a little on your flight. Plus, you can often get direct flights.



The Bad

:

Charter companies don't have the infrastructure of the major airlines. Check in times are longer, service may be a little iffy, and planes are smaller (less leg room). There's also a higher chance of cancellation if your flight isn't fully booked.



The Ugly

:

A Charter flight to Barbados can be great, but when things go wrong, they can go WRONG!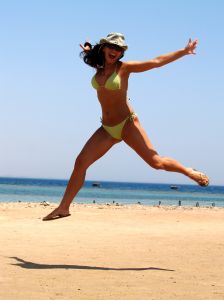 Picture this

: you just had an amazing vacation and it's now your last day in Barbados.

You can't wait to share your magical experiences with your friends. They're going to be so jealous!

You get to Grantley Adams airport, Barbados (newly updated) for your return flight and discover that it's delayed.


Mechanical problems. Shoot!

Well, it should only be an hour or so before the problem is fixed or a backup plane arrives. Not so fast!


With charter flights to Barbados there are no back up airplanes that can be simply re-routed like on larger airlines.

If it isn't a quick-fix, a replacement plane has to be flown to your destination.

Unfortunately for you, this time it ends up taking

TWO DAYS

and you're due back to work!

After having being shuttled back and forth to your hotel twice over the last two days (oops, we thought the plane would be ready!!) you're recalled to the airport and this time your Barbados charter flight is actually ready to go.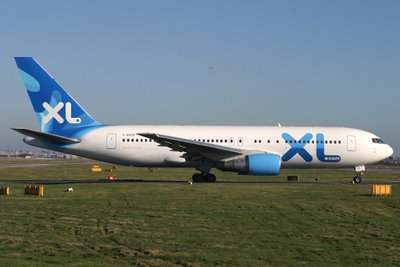 But you're not out of the woods yet. There are no meals available (something about the galley not working). The crew "borrows" some meals from an American Airlines flight but those are going to cost you.


By now you're probably thinking that this is just a crazy hypothetical.


IT'S ACTUALLY A TRUE STORY.


This happened to a group of travelers from the UK on their return flight from Barbados last year.

It's an extreme case, but many travelers come away with crazy charter flight stories! There is something to be said for the network the larger airlines have.

Miss a flight on a larger airline and you can hop on the next one!

Miss your charter flight to Barbados and the next one isn't until the next day, and chances are it's full!


---

If you do decide to go with a charter flight, consider these options.

Charter Flights from Canada to Barbados
Try Sunquest vacations. They fly out of several Canadian cities.
Charter Flights from the UK to Barbados
Look into Trans Island Air or flightsdirect.com
Charter Flights from the U.S to Barbados
Again, flightsdirect.com is a good place to start.



Bottom line:

A charter flight to Barbados can be a good option if you're cost conscious and have a flexible schedule. Just be prepared for a slightly higher chance of additional adventures.





Let me know your thoughts.



Top of Charter flight to Barbados. Home to Barbados Travel Secrets.