Barbados Travel
Barbados Travel Secrets
takes you on an insider's tour of one of the most beautiful islands in the Caribbean. Rather than the usual commercial site, this is a guided island adventure with a local.

If you're heading to the island, you've probably already spent hours online warming up for what I like to call the Olympic triple jump:
Deciding when to go, where to stay, and what to do. Let's make these hurdles easier!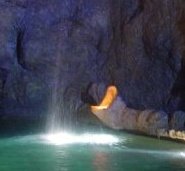 Click image for free newsletter
You know, I've always wanted to see a site that reveals the secret spots that would make it fun and easy to visit my home.
I grew up minutes from Bridgetown and get a kick out of showing off the island. Read more on my inspiration for this guide.
Hang around a bit. You will find my handpicked selections of the best places to stay, the most memorable things to do, and a few little tips in between.
For a location to be featured, I have either visited myself, or received enough raving personal reviews from visitors like you.
So, if you're looking for a site that is run by someone who knows that it takes far more than a tourist brochure and a list of hotels to plan an amazing vacation, you've found your spot!





Rohan Gilkes
Founder

P.S. If there's a location you would like to see featured you have my attention!
P.P.S. Also, be sure to share your Barbados experience with other visitors!







On to the fun! But first (hit Ctrl D) to Bookmark!

We add pages regularly and would love for you to stop back to visit.


Scroll down for a Table of contents of the site. It's just one more way for you to navigate.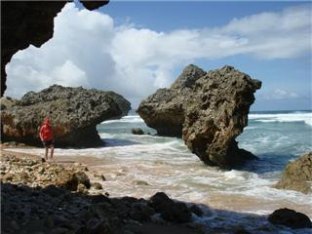 I admit to being a bit picky when I travel. I don't have to stay at the finest villas or eat at the priciest restaurants though.
I'm happy to find locations that put a smile on my face and meet people that make me laugh.
Thats one of the reasons you will find plenty of photos on this site-you should be able to get a good idea of what locations fit your particular taste.

If there's a book you really want to read, but it hasn't been written yet, then you must write it. Toni Morrison.
This site was born in November 2007 (She's still a baby).
Growing up my friends and I lived this beautiful Barbados island to the fullest. We swam the white-sand beaches, soaked up the amazing nightlife, lounged at the most relaxing beach-bars and restaurants, hiked and explored the cave systems and nature reserves...

We did it all!

I poured all my experiences and passion for the island into this site. Take your time exploring it because it will help you plan a fun vacation. You'll find personal Barbados travel tips on

· Best beaches
· Best Barbados villa rentals
· Interesting ways to see the island
· Hidden away locations if you want to get off the beaten path
· How to visit the island on a shoe-string budget
· Tastiest Barbadian Restaurants
· Sweetest diving and
snorkeling experiences
· Barbados Real Estate ideas
· My #1 tip for exploring the island,
stories from readers
...and more.
Twenty years from now you will be more disappointed by the things you didn't do than by the ones you did do. So throw off the bowlines. Sail away from the safe harbor. Catch the trade winds in your sails. Explore. Dream. Discover.
Mark Twain
Subscribe to my Free monthly Barbados Travel newsletter.
About once a month it tells you about the new information we have added and any must-read Alerts before you travel.





Find out the latest news and information regarding Barbados.
Today, the Barbados weather forecast predicts gorgeous weather. Wish you were here! Ask a visitor about their vacation and they will rave about the warmth...
If you have not seen Grantley Adams Airport Barbados since the renovations you will be pleasantly surprised. Air travel to Barbados is now easier than ever...
Rohan Gilkes, the founder of Barbados Travel Secrets and Chief Bajan in residence...
Are Rental cars Barbados' best way to get around? Here are the top tips if you are planning to visit Barbados and want to get off the beaten path
Contact Rohan Gilkes at Barbados-Travel-Secrets.com
Should you take a charter flight to Barbados? It can be a lot like flying standby. You may get a cheaper flight but it may not be worth the savings...
What are the best tips for getting your Barbados cheap ticket? With so many sites to choose from finding a great deal can be like finding a needle in a haystack. Here are 5 easy steps.....
What's the best Barbados snorkeling experience? Why not take a Catamaran trip? I'll let you in on a little secret....
Barbados Shore excursions are the most memorable adventures you'll have. What's the best way to see Barbados? You're going to love me for this.....
The Capital of Barbados is a pint-sized version of an old English city. Bridgetown is charming and colorful. Check out the best spots...
What makes the Barbados island truly special. Let me share with you the secrets behind the magic of Barbados....
The US Embassy Barbados is a great resource if you're visiting from the United States. Where are they located? How do you get there? Read for tips on...
The weather in Barbados is fairly consistent year-round. Here's what to expect in the month you're going.
Barbados weather reports can make your vacation planning difficult. Here's the lowdown on what the weather is really like.
The Barbados Port in Bridgetown is the main port of entry for cruise ships. Here's a quick tour of the port.
Your Barbados cruise stop will be one of your favorites on your cruise schedule. Your first stop will be the cruise terminal..
Cruises to Barbados are a great way to get away and relax for a few days. How do you go about choosing the perfect cabin for your loved ones?
Barbados cruises are a great way to see the island and fall in love for the first time. The romantic beaches, the Barbados shore excursions, the lovely weather...
Caribbean Tourist Attractions in Barbados...which ones will you like? Take a moment and imagine yourself walking through beautiful marsh lands at the Graeme Hall Nature Park. Let's take a photo tour...
Caribbean tourist attractions of the kind that are truly unforgettable. Join us on a photographic tour of Harrison's Cave in Barbados
Caribbean tourist attractions come in all shapes and sizes. Let's take a photo tour of the destinations you shouldn't miss in Barbados.
Where is Barbados? This is a magical photo and video journal of one reader's secret trip to Barbados...
Barbados travel reviews of a 7 day trip to Barbados. See what unfolds in this magical photo and video journal.
Facts on Barbados. For a little gem of an island Barbados had some quirky little history.....
Explore the best Beach apartments Barbados has to offer and see why I personally recommend these lovely apartments in Barbados.
Barbados pictures of the lovely Andromeda Gardens in Barbados. A must see location.
The US Embassy Barbados is a great resource if you're visiting from the United States. Where are they located? How do you get there? Read for tips on...